Crew-Life-Simple (CLS) Suite: At a Glance
CLS is a front-end application that integrates with all necessary airline systems (AIMS, AMADEUS, etc.), in order to both present valuable and Just-In-Time information to the crew and distribute information extracted from crew reports to relevant departments within the airline.
A condition-based rule engine ensures that only relevant information is provided automatically and promptly to different crew members, thus avoiding information overload and clutter.
Accessible online & offline through any mobile device, CLS Cabin App engages pilots and cabin crew members, by giving them access to their flight rosters and accommodating roster changes with their colleagues. Productivity is increased by timely presenting important information like passenger lists, special loads, PRMs, sitting charts, meal preferences, and any other flight-specific information.
Operational & Service Reports
Cabin crew members can fill-in operational and service reports offline and online at their convenience, store them locally on their devices and upload them as soon as they have access to the network. Reports are then distributed to the relevant departments, for administration and decision making.
Increased crew engagement;
Real-time update of operational and customer-related issues;
Differentiated service for customer on-board;
Real-time notification of customer service-related events and immediate response;
Increased collaboration between different departments;
Improved productivity;
Quality of service.
Reporting Management Μodule
Though the back-desk platform, all the needed information is extracted from the reports, it's classified and automatically assigned to relevant departments. Administrators have the required tools to analyze this information, extract the useful part, identify issues that appear systematically, log corrective actions taken, monitor that actions are effective and send feedback to the crew.
Systematic Issues Identification & Alerting
The System monitors all the event descriptors (report categories) for a given period of time (year, month, week, day) with all possible combinations (Route, Registration, Airport, etc.).
Dynamic graphs are then generated in 3 dimensions (Absolute Value, Relative Value, Accumulation of Risk Points) that help to identify systematic issues and alert the reporting officers.
Report & Issue Administration
The platform has all the required tools to:
Analyze the information from the reports;
Extract the useful parts;
Identify issues that appear systematically;
Perform risk assessment & root cause analysis;
Log taken corrective actions;
Monitor that actions are effective;
Send feedback to the crew.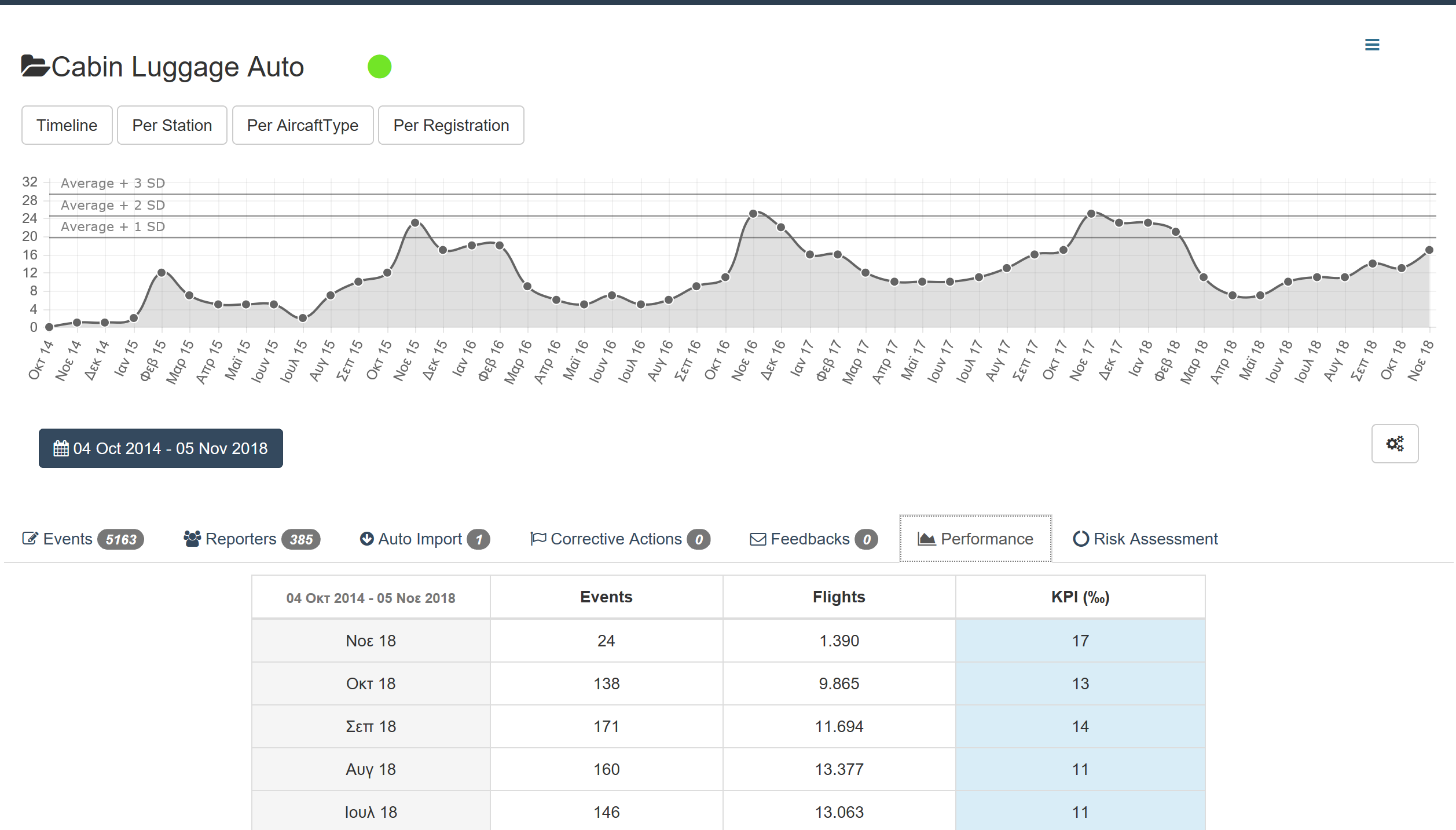 Training Management Module
CrewLifeSimple Training Management Module allows for the creation of Syllabi & Courses and their integration with the Airline Rostering System to automate the scheduling of Instructors and Trainees and capture digitally the Record Keeping & History of their training records.
The system integrates with the AIMS Rostering System to acquire:
The Scheduling of Instructors & Trainees, and
Their Qualification details.
Accommodation of both Flight Crew and Cabin Crew training;
Customizable courses and syllabus;
Multiple grading options:

Competencies and Observable Behaviors
1 to 5
Pass, Fail, Pass with Training Recommendation;

Course and candidate progress tracking;
Power BI analytics and custom reports;
Support for AQP, ATQP and EBT;
Easy-to-use web application available online and offline;
Cloud-based or on premises/ hosted solution.
Simplified and hassle-free training module that aims to achieve both administrative efficiency and simplified User Experience;
Paperless process that annihilates storage costs;
Digital records and BI dashboards that allow the airline to extract valuable insights, enabling smooth and valid Competency and Evidence Based Training;
Real-time monitoring of the processes;
Elimination of errors;
Time & money savings.