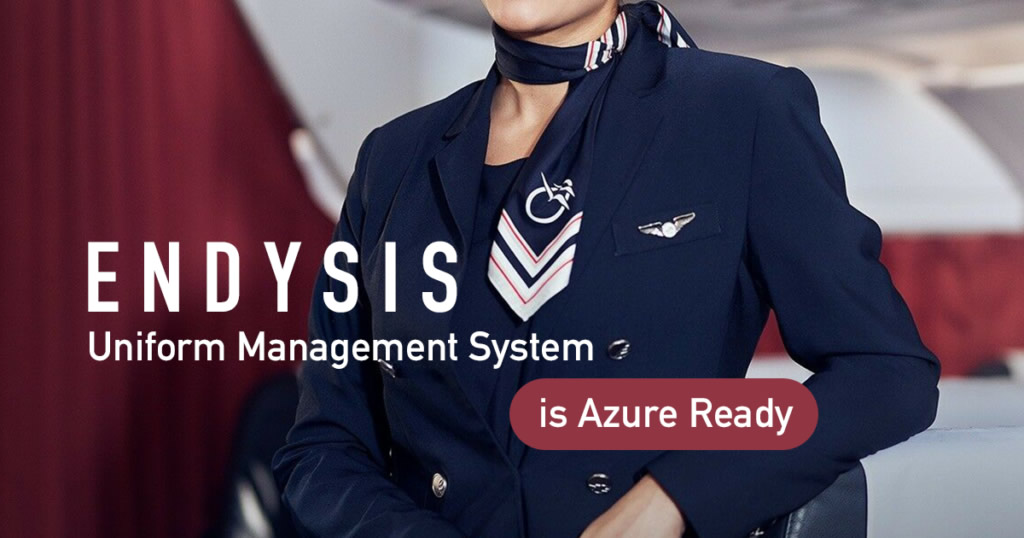 ENDYSIS – Uniform Management Solution is Azure Ready
The airline industry is a uniform-heavy industry, burdened with the time-consuming and costly process of ordering and managing some thousands of uniform items for a large workforce.
Regardless of the airline's size the resource-sapping process of managing uniforms is an important one, given that compliance to uniform wearer standards is among the things that safeguard the airline's image.
On top of being costly and time consuming, the manual management of uniforms can lead to unnecessary risks, errors, and oversights.
ENDYSIS is avibright's solution for Uniform Management, that transforms the end-to-end process into a streamlined and hassle-free one, while providing up-to-date and accurate information in a matter of seconds.
Automation and optimization occurs in all three areas of activities involved in the process , namely activities related to:

Procurement & Inventory

Uniforms Assignment & Employees Ordering (self-service)


Uniform Lifecycle Management 
We pleased to announce that ENDYSIS is now available as a cloud solution as well.